WELCOME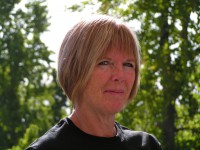 AMMA TOUCH MASSAGE SERVICES
MARSHA K COPELAND
19343 Sonoma Hwy. 12
Sonoma, CA 95476
707.367.2894
massaj4u@gmail.com
My studio space is located in the Center for the Healing Arts adobe building in beautiful Sonoma. As you walk back to my wellness site you enter through the beauty of our garden area. This begins the relaxation process.
I have been practicing massage since 1994. My training began in San Francisco at the Amma Institute. I studied under Gary Bernard and David Palmer to complete the 300 hour certification program. After completion I went on to apprentice with Gary and David at the school for another 2 years. Then was assisting them in teaching for another year.
My practice began in a spa in Japan town in San Francisco. Fuji Shiatsu offered acupressure, Amma and shiatsu style massage exculsively. I stayed there for 2 years. Then moved my practice to a chiropractor's office near by to continue working with the clientele I had aquired.
In 1997 I joined with 2 other practitioners to create an on-site work place massage service business in San Francisco. We were successful and worked with serveral prestigious companies providing wellness for their employees.
The year 2000 came and I moved with my then husband to Sonoma. I worked in a local spa and began building my own practice. I fell in love with this beautiful and special place. It is a gift to live and work here.
The client is number one with me. I work with you to create a comfortable, relaxing experience. With the combination of techniques and experience I have, I know you will leave my studio feeling wonderful.