Amma Touch
Massage Straight To The Point
WELCOME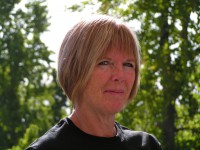 AMMA TOUCH MASSAGE SERVICES
MARSHA K COPELAND
200 West Thomson Ave.
Sonoma, CA 95476
707.367.2894
massaj4u@gmail.com
My studio space is located near my home in Sonoma. I have created a healing space inside as well as out. My clients look out from the studio onto a crafted garden that attracts bees, butterflies and humming birds. It is a place of tranquility and relaxation.
I earned my certification in 1994 from the Amma Institute in San Francisco. My experience expanded with working in a chiropractor's office, an acupuncturist office and always with the clients I attracted to my work spaces.
Over the years I trained in other bodywork modalities to stock my tool bag for my clients. With the years of experience I have I am confident you will enjoy what I have to offer.
© Copyright 2022 Amma Touch. All rights reserved.